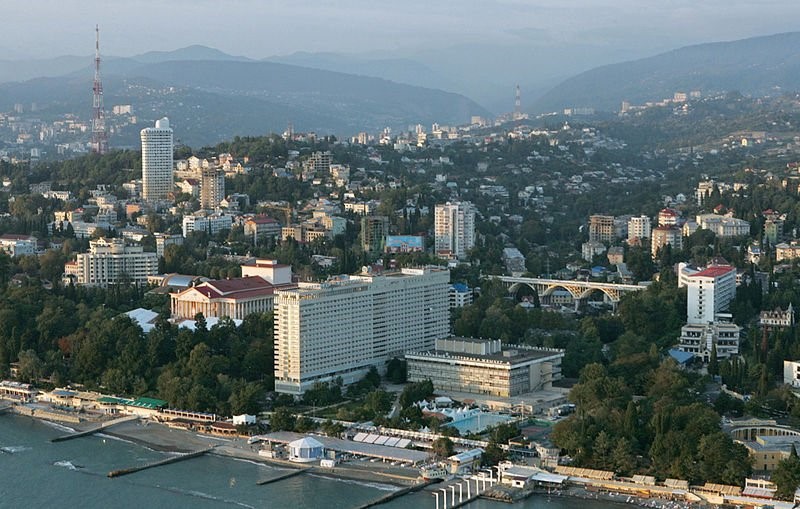 Here are 10 bits of information, be it perhaps trivia, that I'll bet you didn't know about the popular Russian resort town that is located on the eastern shore of the Black Sea.
---
1. The city of Sochi covers approximately a 90 miles long shoreline on the Black Sea.
2. It is Russia's largest resort city, with around 343,334 inhabitants living in the city proper.
3. It is Russia's only Sub-tropical Climate city, that sits between the Black Sea and Caucasus Mountains. Temperatures can range from 75 degree average in the summer to mild winters and it is only 996 miles to Moscow.
4. The largest trout fishery in Russia is located in the Sochi area.
5. The ski resort at Krasnaga Pulyana, outside Sochi in the mountains makes it a year-round resort venue for many Russians. The present day tourist numbers that visit the city are near 2million people a year.
6. Prior to 1864 it was seen as a Sunni Muslim village, but many Muslims migrated to Turkey as the Christian influence moved in. Today it is estimated the city population is only about 5% Muslim. Over 30 Christian Orthodox churches are scattered throughout the city, along with 2 monasteries and 2 Catholic churches.
7. Sochi has an annual Film Festival called "Kinotavir".
8. It is also a UNESCO World Heritage Site…has a famous Arboretum….a world re-known ape breeding program….a symphony and chamber music Hall ….and it a city full of many Neoclassical Buildings designed by world famous architectsdesigners such as Ivan Zhaltovsky.
9. Sochi will host the 2014 Winter Olympic Games and the 2014 Para-Olympic Games. It has been announced recently that Putin has arranged for World Class Formula I Grand Prix Racing to begin in 2014, also.
10. This is the first time a Russian city has been selected to host the Winter Olympic Games. Renovations to the city railways and other transportation sites has been extensive, as have been housing accommodations.