Red Bull, Sebastian Vettel successful record 14th pole of the season was over so the fastest in Abu Dhabi Grand Prix qualifying session. Vettel equaled Nigel Mansell was carved in 1992. In qualifying that took place at the Yas Marina Circuit, Saturday (11/12/2011), Vettel managed to record the best time with one minute 32.841 seconds to beat the McLaren duo.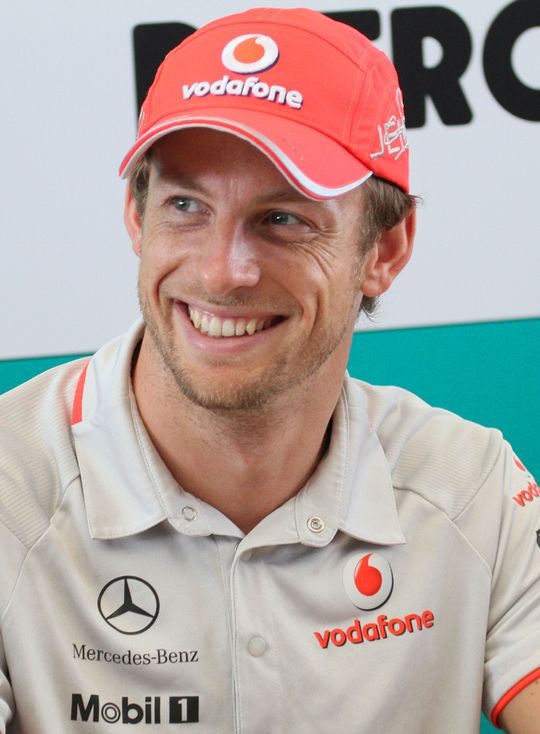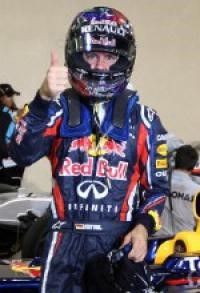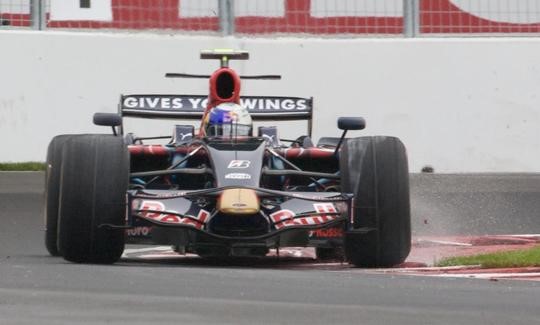 Lewis Hamilton and Jenson Button came in second and third while his team as Vettel, Mark Webber was fourth inhabit. Previously Hamilton successfully dominate the second and third free practice and he was able to be the fastest in Q1 and Q2.
Briton was later succeeded in becoming the fastest while in Q3 with 1 minute 38.704 seconds or 0.042 seconds ahead of Vettel at the time. While Button finishing fourth in the early laps, then had skyrocketed to the top position at the second attempt.
2009 world champion is still to be there before Hamilton managed to solve time by 0.009 seconds faster to get the pole. Vettel was in the final laps, but eventually he managed to record the best time and beat Hamilton by a margin of 0.141 seconds.
In the third row occupied by the Ferrari duo. Fernando Alonso was in fifth position with a difference of almost 0.6 seconds from Vettel and Felipe Massa followed with a record time of 1 minute 39.695 seconds.
MotoGP qualifying, Vettel on Pole Being the 14th Abu Dhabi 2011
1. Sebastian Vettel Germany Red Bull-Renault 1m 38.841s
2. Lewis Hamilton Britain McLaren-Mercedes 1m 38.622s
3. Jenson Button Britain McLaren-Mercedes 1m 38.631s
4. Mark Webber Australia Red Bull-Renault 1m 38.858s
5. Fernando Alonso Spain Ferrari-Ferrari 1m 39.058s
6 Felipe Massa Brazil Ferrari- Ferrari 1m 39.695s
7. Nico Rosberg Germany Mercedes-Mercedes 1m 39.773s
8. Michael Schumacher Germany Mercedes-Mercedes 1m 40.662s
9. Adrian Sutil Germany Force India-Mercedes 1m 40.768s
10. Paul di Resta Britain Force India-Mercedes no time Q3
11. Sergio Perez Mexico Sauber- Ferrari 1m 40.874s
12. Vitaly Petrov Russia Renault-Renault 1m 40.919s
13. Sebastien Buemi Switzerland Toro Rosso-Ferrari 1m 41.009s
14. Bruno Senna Brazil Renault- Renault 1m 41.079s
15. Jaime Alguersuari Spain Toro Rosso-Ferrari 1m 41.162s
16. Kamui Kobayashi Japan Sauber-Ferrari 1m 41.240s
17. Pastor Maldonado Venezuela Williams-Cosworth 1m 41.760s
18. Heikki Kovalainen Finland Lotus-Renault 1m 42.979s
19. Jarno Trulli Italy Lotus- Renault 1m 43.884s
20. Timo Glock Germany Virgin- Cosworth 1m 44.515s
21. Daniel Ricciardo Australia HRT-Cosworth 1m 44.641s
22 Jerome d'Ambrosio Belgium Virgin-Cosworth 1m 44.699s
23 Vitantonio Liuzzi Italy HRT- Cosworth 1m 45.159s
24. Rubens Barrichello Brazil Williams-Cosworth no time