Coffee Grounds: A Freshwater Fisherman's Best Friend
The ways a fisherman can recycle used coffee grounds and gain an advantage at the same time. Strike King figured it out, now it's our turn!
Post Comment|6 Liked It
Used coffee grounds can become a fisherman's best friend. They are a versatile substance, which, if applied in the proper quantity and stage of your fishing endeavor, can enhance your fishing experience. I can remember as a kid, my grandfather always saving his coffee grounds and mixing them into the soil for my grandmother's flower bed. Then, this spring, I happened to be strolling down an aisle in the fishing department in my local Dicks Sporting Goods, when a stand-up cardboard display caught my eye. They were Strike King Coffee Tube Softbaits.
It turns out that Strike King is making a bet on the coffee flavor catching on. They are in full promotion mode on this lineup, and the reviews online are impressive. The claim is that the strong coffee scent masks human and other undesirable scents (ie. plastic, metal or whatever scent might be filling your tackle box). Also, from what Strike King's promotional material says, the fish will hold the bait longer, as coffee is a very strong attractant. Most of the reviews I read in my research were in agreement.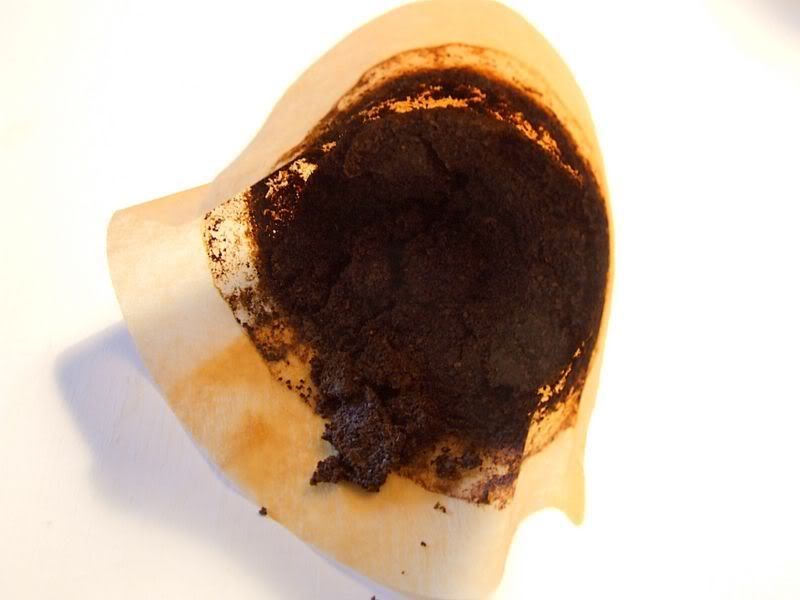 All this talk about coffee and fishing got me interested in what other applications fishermen might have thought up, and so I started digging. It seems that for a very long time some fishermen have been utilizing used coffee grounds on fishing trips for fish of all species.
A Stimulation Dip:
The most common tactic described by fishermen for the application of coffee grounds seems to be either dipping the worms in cooled coffee grounds just a few minutes before baiting them on a hook, or storing them overnight in a mixture of grounds and soil. The strategy the fishermen offered for this tactic was that the worms wriggled much more, becoming a truly dynamic bait or that the fish were more attracted to the coffee scent. Whatever the true reason, it seems as if it works. Yeah, and one fisherman even claimed that if the fisherman himself started to feel a bit sluggish, he could always resort to sucking the cold coffee grounds off the worms!
As Bedding:
For fishermen that keep their own worm beds, it seems that coffee is a nutritious, stimulating substance to supplement your bedding soil. Fishermen describe using it in controlled beds (tubs, etc.) to keep soil lively and fresh, and in backyard plots where they could just turn the soil in a pit over every few days and snag a container full of healthy worms.
Either way, it seems, coffee is a fisherman's best friend!